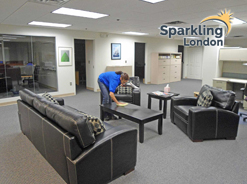 Are your windows dirty? Bad weather conditions can make windows quite ugly and unattractive and also unhygienic. Perhaps you often miss to clean yours when you are doing the chores and that's perfectly normal. Window cleaning is a boring and laborious task that takes up a lot of time. But just like any other job it has to be sooner than later. To get your windows in perfect condition, try booking our service. We are window cleaners from London who work very passionately and persistently. We have a bunch of cleaning methods and use specially formulated non-toxic and eco-friendly products that harm nature in no way.
We employ a number of rules and steps to obtain better results. Our company is operated in London. Currently we work within a few districts and serve both residential properties and office. Our goal is to provide maximum comfort to clients and to make them happy about hiring our company.
We offer:
Quality workmanship
Customisable and on-time service
Professional attitude
Low costs
The products that people use to clean their homes affect their lives in a number of ways. Some solutions are chemically-based, which poses a health threat to the occupants. Even though you may air the premises after the cleaning is done, yet these chemicals are released into the air while you are cleaning. Breathing in these substances can lead to some diseases of the lungs and skin.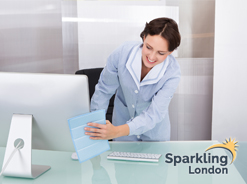 doing it because we are environmentalists. To us it is important that clients stay in good health as well. Another thing to point out is that all of our workers are vetted, skilled and professionally-screened. We always choose our employees very carefully and make sure they are good enough to do this kind of job. When people hear our brand, they associate it with quality and that's because of our constant hard work throughout the years, attention to detail and we-never-compromise-quality attitude.
To us customers are a priority. You can be sure that your property is in good hands. So, if you want to book a service, the best thing to do is give us a call. We'll discuss everything that interests you and make an appointment. Our telephone assistants are at your disposal every day and during nights. It will be a pleasure for us to give you a helping hand. Be sure to contact us.